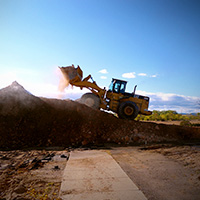 General Contracting
Pavilion Construction has been established to deliver value-minded General Contracting that can meet the needs of each client's vision. With every project, Pavilion strives to establish long-term relationships with our clientele to ensure superior experiences. Pavilion's dedicated and experienced professionals have strengthened our resources to allow us to expand our presence beyond the niche of multi-family housing and establish ourselves in sectors including student housing, assisted living, special needs, medical, and institutional.
As an experienced General Contractor, Pavilion understands that each employer has their own building in mind. Keeping value to the client at the forefront, our construction management methods are designed to negotiate plans, facilitated by industry leading individuals, to assure quality practices that are delivered on time and budget.
Pre-Construction
Pavilion has successfully maintained a pre-construction process that incorporates the expertise of specialized subcontracted trades, fairly compensates them for contributions, and maintains an equal, open-bid process. Subcontractors selected by Pavilion to provide design-assist services (collaboration, review and comment, alternate material investigation) are evaluated on their crafts based on their meaningful contributions to ensure that each project is receiving significant benefit. Utilizing the expertise of installing trades in the design process is a great cost benefit to the Owner and generally the costs are minimal.
Pavilion's approach to pre-construction services is focused upon fully informing our clients of constructability, material costs and durability, and labor market conditions. As Pavilion consults with the project team during pre-construction we add value by enhancing the design intent, contributing time savings (labor savings) recommendations to assemblies and sequencing of the work. Pavilion's history with all building materials, structural and finishes, allows us to offer timely cost and performance recommendations to ensure our clients are well informed to make critical decisions.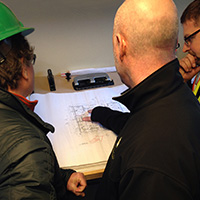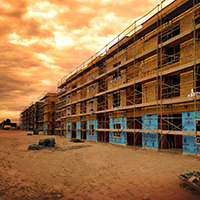 Safety & Quality
Pavilion Construction is committed to managing risk and ensuring the safety and quality of all projects through a comprehensive, reliable field operations management system.
Outlined fully in the Pavilion Pride Field Manual, Pavilion Construction's quality assurance and safety risk management system provides guidelines and directives to maintain operational consistency and efficiency while ensuring best practices to enhance the quality and success of all construction projects.
By clearly communicating responsibility, providing explicit documents and directives, and performing routine inspections to enforce accountability upon our colleagues and ourselves, we will ensure timely completion, in strict accordance with the documents, achieving the highest level of quality.
Commissioning & Delivery
Here at Pavilion, our team strives to continue providing services and resources to our new building owners through proactive communication and personal interaction. To assure quality services have been performed, Pavilion provides timely investigation, discovery, and resolution to all warranty claims. Pavilion Construction is pleased to provide warranty claims servicing to the developer/declarant of each project.
At the end of the construction phase, Pavilion Construction continues to serve each client by supplying evidence of achievement in all contractor-dependent and contractor-supported credits. Pavilion understands that the close-out phase requires final reporting and contractor certification, which is why we make it our duty to record and document all maintenance during the course of construction. Through a combination of product testing and demonstration of achievement through documentation, Pavilion Construction is your partner in achieving widely-recognized honors, such as the inclusion in the growth list of Green Communities or designation as a LEED certified building.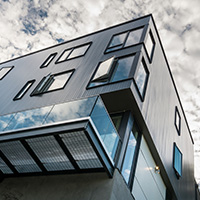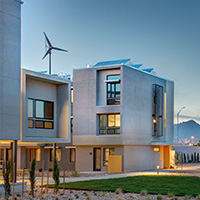 Sustainability
Pavilion is proud to have delivered nearly 2,900 sustainable units to date. These communities enhance the durability of Owner assets, improve the health and livability for tenants, and responsibly consume resources. We have delivered numerous LEED Platinum communities, Net-Zero projects, Green Communities Standards Criteria, and Evergreen Sustainable Design Standard Communities.
Community Outreach
We at Pavilion take pride in how our construction projects contribute to the shape of local communities. With our 61 affordable housing projects throughout the Western states, we have firsthand experience and understanding of the needs of these neighborhoods. We have seen the impact our client's non-profit projects have made through the shelter and opportunities they provide to those less fortunate. We are driven by these experiences and understand the importance of giving back. From sponsoring local school teams, to charity auctions, fundraisers and other initiatives Pavilion is thankful for the contributions we are able to make to the communities we operate in.